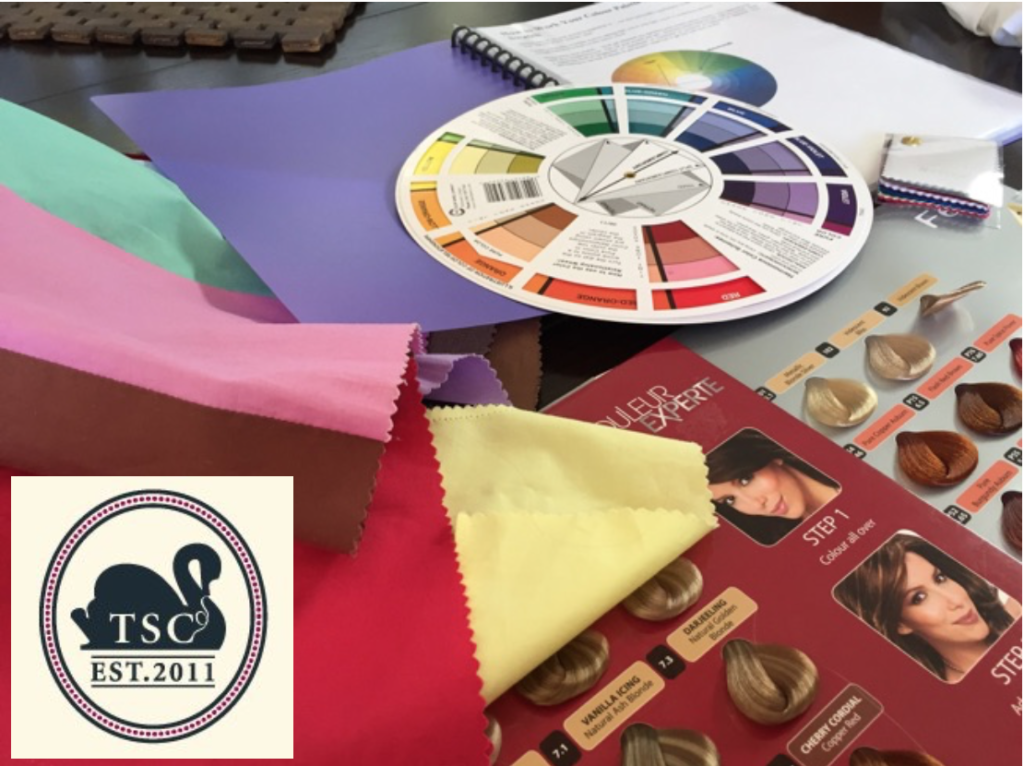 Have you ever 'ummed' and 'ahhhd' in hesitation about whether a certain colour suited you…but had no guidelines to help you decide?
You might have heard the theory some groups of colours flatter you more than others.  I first heard about 'colour seasons' theory through 'Colour Me Beautiful (the book and movement) back in the 80's…yes I was only 9 years old but my mum started selling a range of makeup via direct sales. Part of her training included practicing draping people in swatches of fabric to assess their 'colour season'.
My mother draped me in satiny fabrics, deliberated, then diagnosed me as warm (not cool).  So from then on, still unsure if she was right, I wore golden yellow, forest green, peach, browns and indulged in the colours of the 70's in my regular retro op-shopping trips as a teenager.
When I first became a makeup artist I was keen to know how the colour seasons theory impacts on makeup colour choice.  So I sought out a style coach and first 'had my colours done' in 2008.  The result = Summer (cool).  I've remembered and worked with the colour seasons in both my own personal dressing, and professional makeup work; taking educated guesses to choose the best colours and intensities for my brides, lesson customers and photoshoots.
In the years since, I've tweaked my style and dressing method – more recently being massively influenced (and loving it) by 'Dressing Your Truth' energy profiling, which mostly ignores the 'colour seasons' method.